The Importance of Pay Per Click Management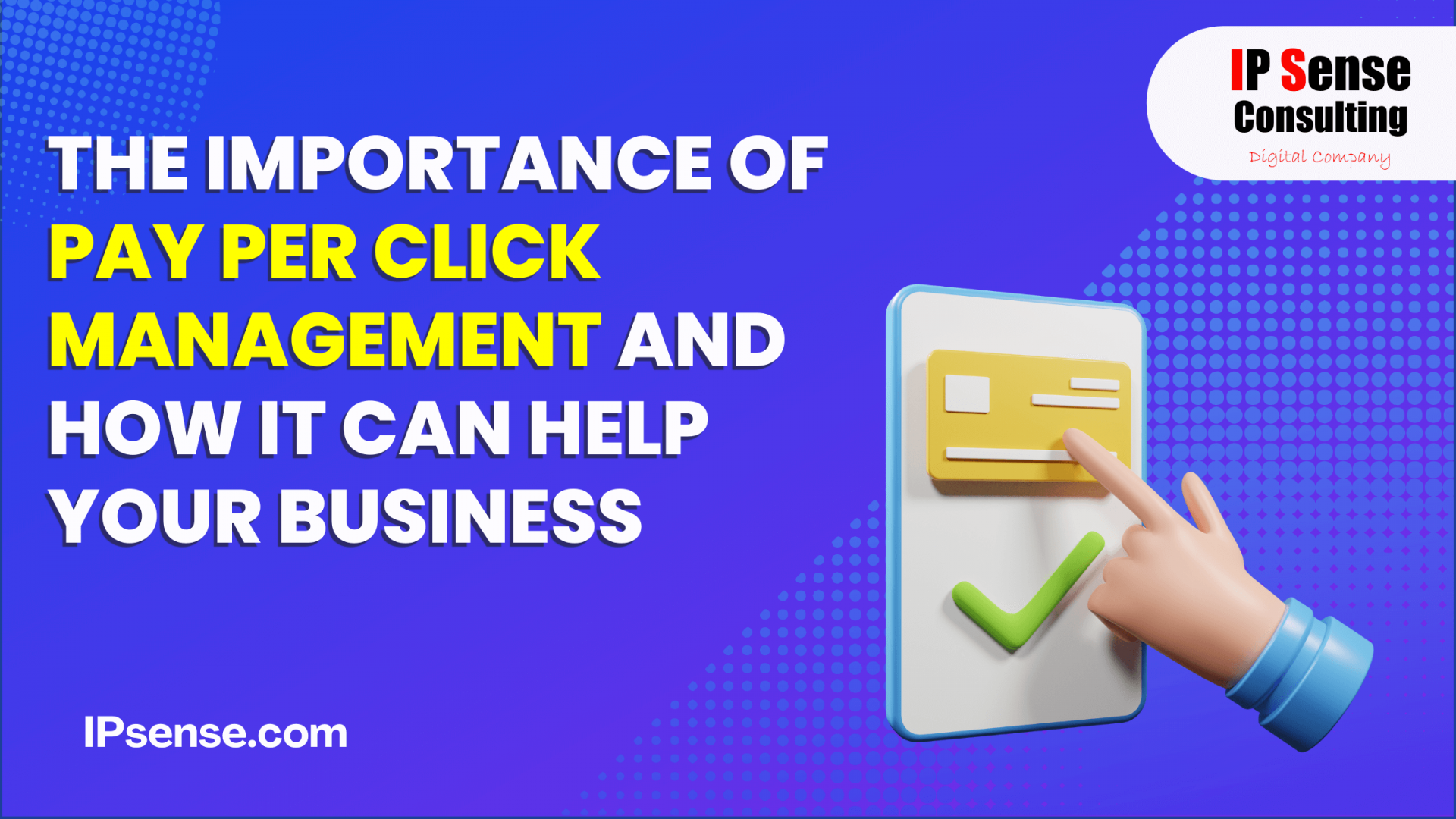 The Importance of Pay Per Click Management and How It Can Help Your Business
Digital transformation is happening at a faster pace than ever before. Businesses that can adapt and make the most of these changes will thrive in this new digital world.
For online businesses, being digital means staying relevant and being able to grow and adjust to change. This can be difficult when your business is growing quickly and you don't necessarily know where to start.
To stay afloat and keep your business running smoothly, you need to implement a strategy that is going to work for you.
PPC management should be a key part of your digital transformation strategy. It will help you understand how your digital advertising is performing and how you can improve your return on investment.
What is Pay Per Click Management?
Pay per click management is the practice of managing the advertising traffic for your website by using paid search engine optimization.
The main objective of PPC management is to drive targeted traffic to your site.
PPC management involves setting up an advertising budget, choosing the right keywords and bid amount, and then managing your campaign.
Keywords are words or phrases that people use to search for products or services online. The right keywords will allow you to drive the right kind of traffic to your site.
When choosing the right keywords, keep these three concepts in mind: Relevancy, Relevancy, and Relevancy.
Why is Pay Per Click Management Important?
PPC management is important for two main reasons. First, it helps you reach the right audience and give them what they are looking for. Secondly, it helps you keep track of your advertising spend and see which keywords are performing the best.
Using the right keywords, ad copy and landing page will improve your click rate, which will give you a better understanding of what works best for your business.
PPC management can also help you decide which targeting options are best for your specific marketing objectives. For example, if you are an eCommerce business, you may want to choose a geographic targeting option to ensure that the ads appear only in your region.
Key Principles of Pay Per Click Management
PPC management is an essential part of business operations for eCommerce retailers and any company hoping to grow their customer base. It helps select the right keywords and ad copy to drive traffic to your landing pages.
Here are the key principles of pay per click management:
Know your audience – The more you know about your customer base, the easier it will be to create ads that drive them to your site.
Choose the right keywords – Selecting the right keywords will help you reach the right audience. It's important to understand what people are searching for and if these keywords are relevant to your business.
Plan your spend – Make sure you have a plan for how you'll spend your advertising budget. This includes researching competitor pricing and how your strategy stacks up against your competitors.
Manage your account – Keep an eye on your spending and make sure you are getting the most out of your budget by checking ads, keywords, and landing pages.
How to Implement Pay Per Click Management
Here are some key points to keep in mind when managing your advertising campaign:
Research beforehand – Conduct competitor research, review pricing, and understand the platform you will use to manage your account.
Define your goals – What are you trying to accomplish with your ad spend? Why do you have this program?
Check your ads – Make sure the ads you are running are relevant, accurate, and not misleading.
Check your landing pages – Make sure the pages you are driving people to are relevant, welcome, and not misleading.
Key Takeaway
There are many benefits to pay per click management. Among them are improved click-through rates, higher conversion rates, and a better understanding of your ideal customer.
With pay per click management, it's important to understand your audience and target keywords that are relevant to them. You can also use this strategy to decide which targeting options are best for your specific business needs.
PPC management is essential for businesses hoping to reach new customers and increase their sales. By following these tips, you can successfully implement pay per click management and enjoy the benefits.
If you are looking for Pay Per Click Management services then CALL US on 8888658447.
About us and this blog
We are a digital marketing company with a focus on helping our customers achieve great results across several key areas.
Request a free quote
We offer professional SEO services that help websites increase their organic search score drastically in order to compete for the highest rankings even when it comes to highly competitive keywords.
Subscribe to our newsletter!
5 Reasons Why Your Marketing Campaign Needs a Digital Marketing Agency Who's…