Mobile App for Local Business
Not everyone needs an App, but some do.
If you want your customers to be retained and engaged with better offers?
If you want to collect payments via App?
If you want to offer your customers discounts, loyalty points, Geo-tracking, booking/reservation platforms? Then you need an App.
For local businesses like Spa, Salon, Real Estate, Dentistry, Chiropractic, Restaurants, Legal and Fitness, or whoever wants to create an eCommerce store or food ordering app, we offer the perfect App for your business being Best App development Agency in Pune.
We at IPSense Consultancy expertise in Android App Development Companies in Pune delivering App solutions to all kinds of industries.
So, if YOU or your clients are…local businesses, like
Or, Are Service providers of any kind
Or, Affiliate Marketers
Or may be, eCom Store Owners
Or just anyone looking to dominate their market with massive and unmatched online presence, You NEED a Mobile App for your business.
But also to
Get More Customers
Increase Retention Rate, and
Make Way More Money Than They Ever Thought Possible!
Reasons why users prefer mobile apps
over websites in retail
 63%   It's More Convenient 
 40%      My Settings are stored
31%       Benefits/Rewards for using IT
21%  There is more personalized content
20% I can find better deals
14% I can do more of the things i want
5% it is more entertaining
Number of Apps
Downloaded
each month is
1.3 Billion
They are the PRESENT and are here to stay.
Traffic and User engagement is life line of any business, and as we know, without proper user engagement, businesses suffer and die a slow and painful death.
90% of The Businesses Are Wiped Out Within a Year Due To Lack of Traffic and Poor Customer Retention.
With high popularity of mobile Apps businesses know that having a Mobile App is simply the Mandate if they want to survive.
Times are changing and so is Digital Marketing World. One thing that never changes though, is the need to have a healthy flux of customers in your business and more importantly, retaining them and making them take action.
In other words, if you have a business,
YOU MUST have an excellent customer
interaction and retention rate.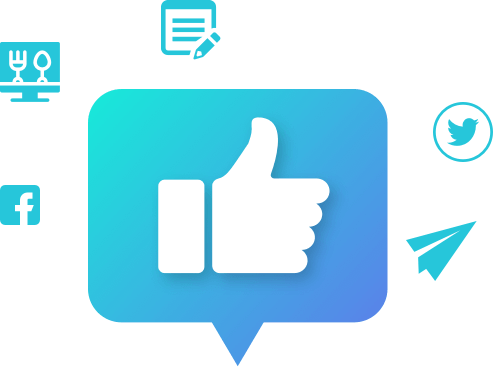 Marketing eMails, Blogs, vLogs, Social Media and many other ways were practically invented and used to fulfil this need. We still use them all.
However, the Not So New Kid on the Block
takes the HotShot of the Era Prize!