Search Friendly & Services Enabled Facebook Page
Get your FB page Top in Facebook Searches.
Getting nicer Search Friendly FB Page is Crucial to get Organic facebook search traffic to your FB page property. Your FB page seriously requires tuning for it to be Local search friendly AND search friendly for your Biz keywords. I know you might be thinking how to get this done with?
Simply avail over Expert service which for a nominal one-time fee can get your Facebook page in Organic Search results. 
Your page is one of the thousands of FB pages. If you want to bring it in top 10 FB search result for pages look for us.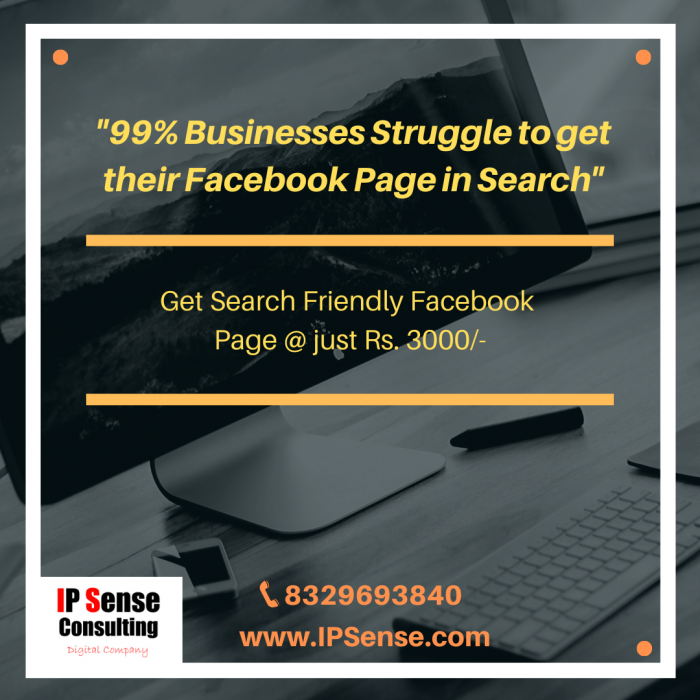 Checkout some of our Happy Customers and their FB page examples sighted below. These are the smart ones who got Search Friendly FB page done from us and after over a year they continue to enjoy Free Organic Search traffic to their FB page.
DTDC  Courier Service in Wakad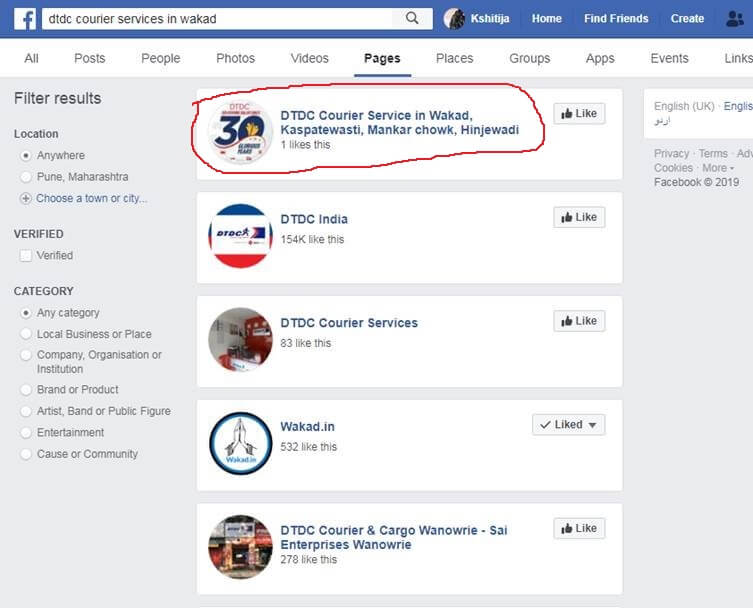 Drawing Classes in Aundh - Grafiti Expressions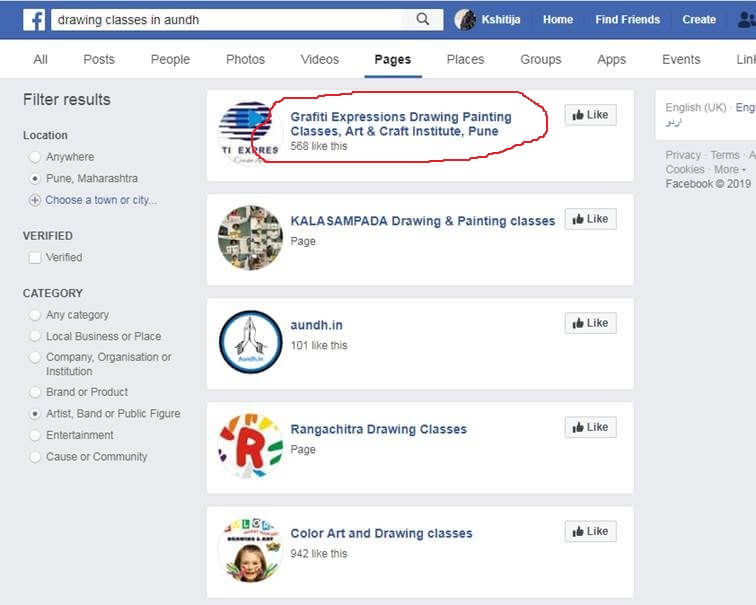 Maths, Science classes in Pimple Saudagar