Pay Per Click (PPC) Management
Pay Per Click has an immediate effect and gives your brand a much higher ranking and presence on the first page in search engines.
Our campaign strategies are composed of the needs of our customers and their market conditions. We offer the latest pay-per-click services including Paid Ads, Video Ads, Display Ads, PPC remarketing, and Social Media Advertising.
We deliver results that help our customers achieve their business goals. We manage our customer's accounts daily and monitor bid prices and cash budgets to ensure we maximize return on investment(ROI).
We're passionate about quality. Our personalised approach ensures we provide outstanding results to our clients through a detailed analysis of their needs and their efforts for Pay-Per-Click advertising, as well as a review of options with a priority list of recommended activities.
Paid Search Advertising
Get a positive return on investment through our PPC search advertising. Carefully spend money and use the most targeted and profitable form of advertising.
PPC Remarketing
Turn your potential leads into loyal customers. Our team of professionals will help you to motivate users who have expressed interest by developing a strategy that meets all their needs.
Social Advertising
Do you need to publicise your brand, product, or service? We develop a social advertising strategy that aims to achieve the KPIs and their goals.
Display Advertising
We offer personalised visualisation marketing strategies to increase brand presence, engagement, and conversions. We successfully manage direct response campaigns and brand awareness campaigns.
Video Advertising
We are experts in online advertising. Our team is ready to help you gain a competitive advantage by creating video ads that increase your brand's visibility.
We've got enough experience to create award winning campaigns on Google AdWords, Bing, Facebook, LinkedIn, Twitter and YouTube.
17
Video Advertising Projects
141
Display Advertising Campaign
98
Successful PPC Remarketings
315
Social Advertising Projects
Tell us about your project
Let us help you get your business online and grow it with passion
Contact us today and get maximum returns of your investments.
My FORISAQUA project was with no web presence, no social media and IPSense Consultancy helped to put a complete strategy in place starting with a superb website FORISAQUA.com which is strong in search, speed and visual appeal. Then they set up our social media FB page, video for property, FB Ad using video for lead generation and brand awareness. For Lead generation we extensively used their Google Ad service which resulted in many conversions. Absolutely satisfied with the prompt, proactive service that IPSense provides. They I understand have in-depth WordPress CMS framework expertise and their brand WPEnabled.com is certainly going to be a good success given their service record. Thank you team.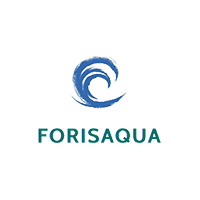 Procad.in
Printed Circuit Board Services: Layout / Fabrication / Assembly

I know your team spent a lot of time picking out the perfect result for us and I feel blessed to have such a thoughtful supporter for our brand. This is exactly what I've been wanting, thank you so much for getting it for us. Best Digital marketing partner. Thank you IPSense team