Social Media Marketing Services
An effective social strategy can help you grow your business, maintain your social presence and engage with the audience.
We're a full-service SEO agency. Our social media experts can help you set your business goals, identify your audience, create engaging content and share, and finally integrate your social media into all other aspects of your online presence.
We will adapt social media marketing strategies designed specifically for your brand and audience. You get fully supported and managed social programs, content planning (and generation), blogger outreach, and video distribution, which are designed to attract new customers and increase their profitability.
Our social media services provide you with the ability to connect and share information, which will increase brand, product, or service awareness. The results of social media advertising are reflected in terms of number of re-tweets, shares, comments, likes, and views. Social media marketing promotes user-generated content from popular social media platforms such as Facebook, Google+, Twitter, Pinterest, and LinkedIn.
Brand Monitoring
We can help you improve your company's reputation and track how people perceive your brand.
Social Media Contests
Content on Facebook, Twitter or Pinterest can increase your traffic in no time. Our experts can help you determine the type of content and platforms that best suits your brand.
Social Media Management
Our team of social media experts can manage your accounts on your behalf and interact with your audience.
Setup & Custom Profile Design
We create and customise social media profiles with high-quality content and aesthetics that appeal to your brand and the public.
My FORISAQUA project was with no web presence, no social media and IPSense Consultancy helped to put a complete strategy in place starting with a superb website FORISAQUA.com which is strong in search, speed and visual appeal. Then they set up our social media FB page, video for property, FB Ad using video for lead generation and brand awareness. For Lead generation we extensively used their Google Ad service which resulted in many conversions. Absolutely satisfied with the prompt, proactive service that IPSense provides. They I understand have in-depth WordPress CMS framework expertise and their brand WPEnabled.com is certainly going to be a good success given their service record. Thank you team.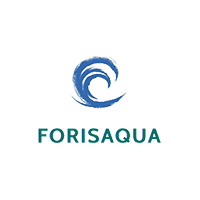 Procad.in
Printed Circuit Board Services: Layout / Fabrication / Assembly

I know your team spent a lot of time picking out the perfect result for us and I feel blessed to have such a thoughtful supporter for our brand. This is exactly what I've been wanting, thank you so much for getting it for us. Best Digital marketing partner. Thank you IPSense team

Tell us about your project and start the transformation
Our team can help you unlock the full potential of your social media marketing, SEO and online publicity!