Launch better contests and giveaways to improve lead generation
he internet is a glutton for vanity metrics: likes, comments, and the occasional viral tweet. ("While you're all here, please check out my SoundCloud.")
But a retweet from Elon Musk doesn't pay employee salaries. Turns out, we need actual sales and lead generation to get ROI from social media.
Fortunately, for those of us looking to get more out of our social campaigns
Grow your email list by running viral giveaways and competitions.
Get more social media followers, increase engagement, website traffic, and sales.
Create surveys, polls, quizzes, and engaging forms.
Best for: Digital agencies, social media marketers, and e-commerce business trying to grow their audience and brand.
We offer templates and drag-and-drop tools to help you build professional surveys, social campaigns, and contests that drive measurable engagement.
As people interact with your giveaways and surveys, you  automatically send notification emails.
Let contest winners know they've won, give survey participants their result, thank new subscribers, notify followers about upcoming promotions — you get the picture.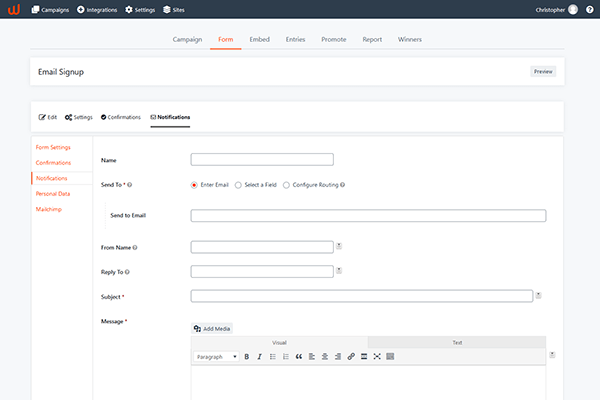 Woorise integrates with a lot of your favorite digital tools, making it easier and faster to deliver the best value to each site visitor.
Take your campaigns further by combining the best of Woorise with your other favorite digital marketing and analytics tools.
Woorise can help you collect leads and customer contacts, grow your community, build brand awareness, and increase subscribers and sales without hiring an agency (or inflating your ad spend).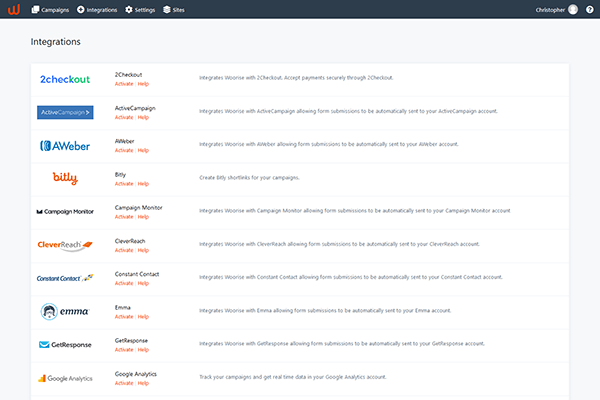 Speaking of analytics: use the backend of Woorise to view survey and quiz results.
It's easy to learn more about your customers so you can tailor future campaigns and promotions to be fun and irresistible.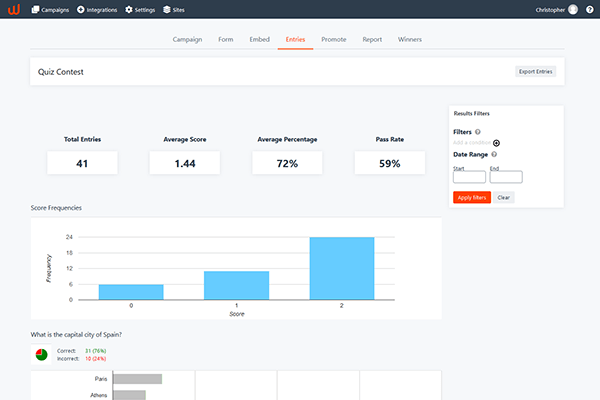 Starting from scratch can be a huge pain in the…ahem, fingertips.
Instead, use professional-grade templates. Insert the copy, logos, and designs that match your brand or the theme of your campaign.
Woorise has templates for all the most popular campaign types: Instagram giveaways, Facebook contests, email signups, coupon unlocks, etc.
Give yourself an easy foundation for drafting a powerful campaign.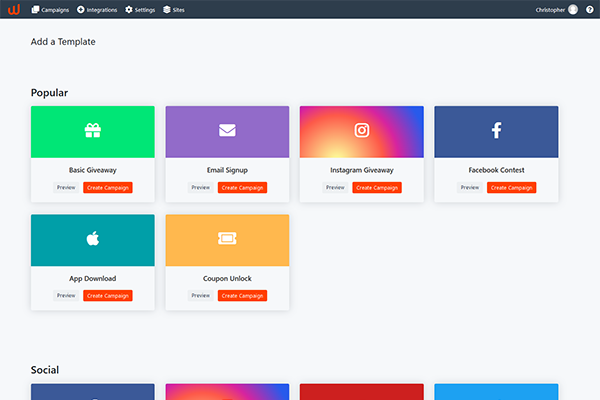 Build virality into your next campaign.
Woorise helps you build referral engines to incentivize sharing.
Turn campaign participants into loyal evangelists by introducing a few freebies and giveaways into your social media and email marketing.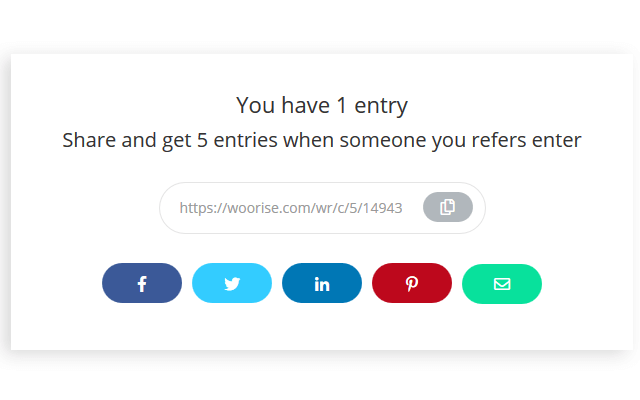 Social media is still one of the most powerful tools for spreading ideas.
But generating likes and shares is only half the battle.
Level up your digital campaigns with fun surveys and too-good-to-turn-down giveaways.