Company's online presence analysis and audit
A successful digital strategy is based on proper analytics configuration of your website and your company.
Complete company analysis
The comprehensive business analysis and audit includes your website and researches your campaign to gain a clear understanding of your industry. It also determines your current market position compared to its main competitors.
An in-depth review identifies and removes potential barriers to your website's performance and helps lay the foundation for your broader digital marketing activities. The complete analysis provides comprehensive design recommendations, content marketing strategies, and a plan to support your business needs and objectives. It also allows us to define and define appropriate goals and goals that play a major role in your personalised marketing campaigns.
We work closely with our clients to set goals for their online activities. Our team of experts uses a wide range of industry-proven tools, resources and techniques to accurately analyse your business, customers & competitors. At the end of our analysis and review, we present a comprehensive report on our findings, containing clear and informed recommendations on the next steps to be taken.
Ongoing performance strategy
The information contained in our reports gives you complete visibility, and then you can improve your ongoing performance optimisation strategy.
Projects optimizing behavior
We can plan projects effectively while optimising behaviour through enterprise technology. All are designed to be as effective as possible to meet the business needs and business objectives of each of our customers.
We offer real-time analytics, on-page analysis, market analysis, content audit, competitive audit, customer audit and influencer analysis. We also create people who are an effective way to understand your user's need while prioritising the features and functions of your custom success strategy. Useful features of our analytics program include: custom filters, automated tasks, event tracking, funnel display, supported conversions, visitor flow, reverse destination paths, and many other services that depend on your organisation's needs.
Tell us about your project
Let us help you get your business online and grow it with passion
Get a professional analysis/audit of your online marketing and branding strategy tailored specifically to meet your needs.
My FORISAQUA project was with no web presence, no social media and IPSense Consultancy helped to put a complete strategy in place starting with a superb website FORISAQUA.com which is strong in search, speed and visual appeal. Then they set up our social media FB page, video for property, FB Ad using video for lead generation and brand awareness. For Lead generation we extensively used their Google Ad service which resulted in many conversions. Absolutely satisfied with the prompt, proactive service that IPSense provides. They I understand have in-depth WordPress CMS framework expertise and their brand WPEnabled.com is certainly going to be a good success given their service record. Thank you team.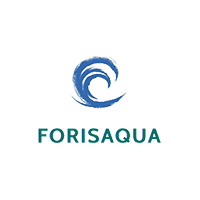 Procad.in
Printed Circuit Board Services: Layout / Fabrication / Assembly

I know your team spent a lot of time picking out the perfect result for us and I feel blessed to have such a thoughtful supporter for our brand. This is exactly what I've been wanting, thank you so much for getting it for us. Best Digital marketing partner. Thank you IPSense team